Sing it and sell it, Johnny Cash.  Have you been inside a maximum security prison before?  Me either.  This World Heritage Site in Fremantle, WA, was just closed down as recently as 1991!  Ye gads. Will not show you any bad news.  Only the good parts, like the fact that this was the first prison to give inmates a library.  Two levels up is a doorway and above it is a sign that reads: Library.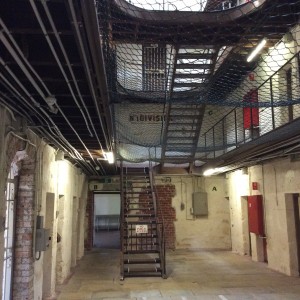 The featured image is "insider" art in the cell of a convicted serial killer who took up painting three months before the prison closed, when prisoners were allowed art supplies for the first time.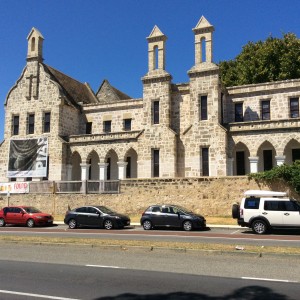 The gothic building is currently the Fremantle Arts Centre. Built by convicts, it first was Fremantle Lunatic Asylum and later, Asylum for the Criminally Insane. The Gallery is currently showcasing the woven works of Spanish artist, Dani Marti.  These are huge installations.  Black Sun takes up an entire room.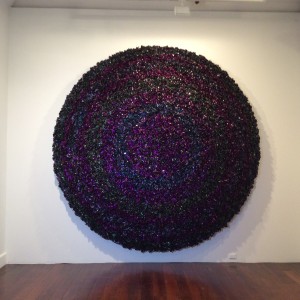 ---